Austria is located in southern Central Europe. Geographically, its territory encompasses both the Eastern Alps (which cover some two thirds of its surface area) and the Danube Region. Austria has a land surface of 83,858 square kilometres (32,369 square miles). Given its location, it has since time immemorial been a cross-roads of travel routes between the major European economic and cultural regions. Austria has common borders with eight other countries: Germany, the Czech Republic, Slovakia, Hungary, Slovenia, Italy, Switzerland and Liechtenstein.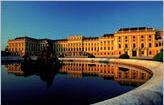 World renowned choirs (Vienna Boys Choir, Arnold-Schoenberg-Choir) and orchestras such as the Vienna Philharmonic, the Wiener Symphoniker, the Camerata Academica Salzburg, the Concentus Musicus and the Vienna Art Orchestra act as ambassadors for Austria.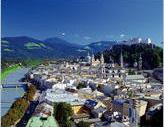 Looking back on a long and eventful history, Austria is today a wealthy, stable and prosperous nation. Because of its rich cultural past and present, for its beautiful landscape as well as a dynamic and innovative economy, Austria is being appreciated throughout the world as a cultural nation, travel destination and business partner, and the inhabitants are proud of their country. Throughout the world Austria is recognized for its rich cultural past and present.
This wealth of artistic achievements is represented in architectural monuments like the Stephansdom (Saint Stephen`s Cathedral), Schönbrunn Palace, Hofburg Palace, the "Goldene Dachl" in Innsbruck, Melk Abbey, the "Loos-Haus" or the "Hundertwasser-Haus". An extensive programme of art exhibitions, theatre, concerts, festivals and folklore events complete the cultural offer.